There's no getting around it unless there's a crazy cold front; if you're heading to an amusement or theme park in the summer, it's going to be hot, and you're going to sweat. You're also very likely to get wet.
While the kids are easy to dress (we love dressing them in bright tie dye because you can't miss them).
Dressing yourself is a bit harder. Here are some things to keep in mind:
You're going to get wet on rides like log flumes and river rafts and, likely, not have a towel or a chance to dry off.
You're going to be taking on high elevation thrill rides as well as, possibly, flipping upside down (if you're a daredevil).
You're going to be hot.
Learn more: Universal Studios child swap makes big kid rides family-friendly.
What to wear to Amusement or Theme Parks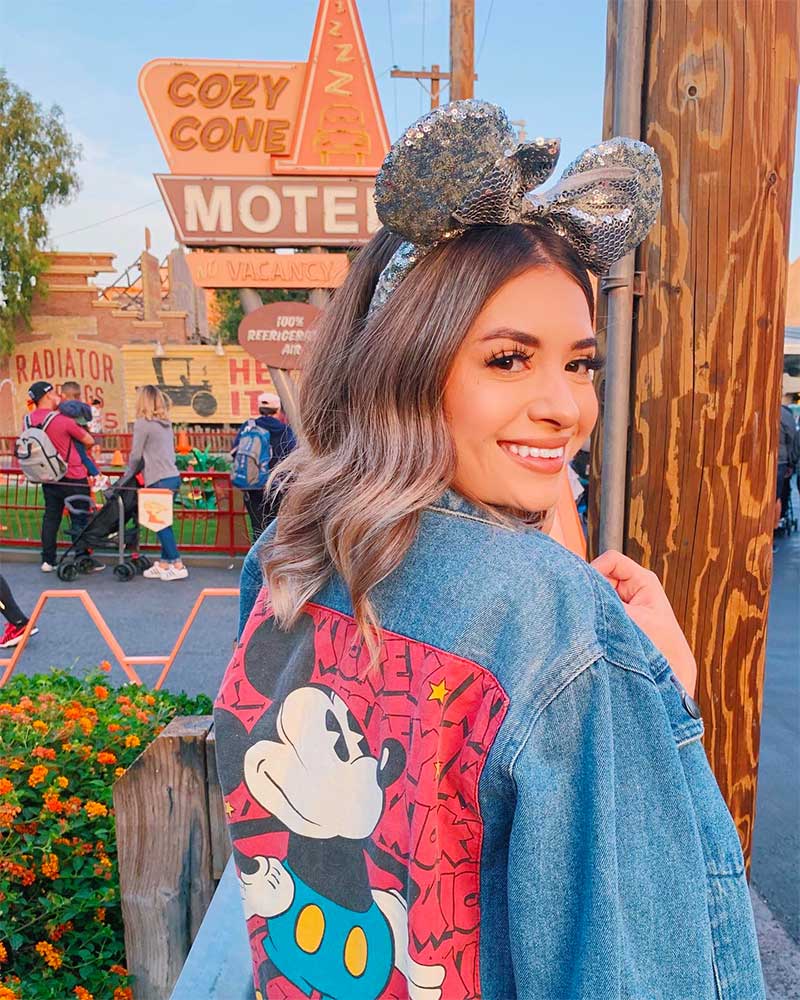 Flip Flops and Running shoes
Don't even bother with heels. Even on our nights out, I stuck to flip flops (which felt a little inappropriate with a strapless dress, but when in theme parks, anything goes.) I switched running shoes and flip-flops every other day. Last year, I wore my Sanuk Yoga Mat flip-flops, and they were perfect. This year, because it was the day before we left for our trip that I realized they've been worn and loved a little too much, I ran out and purchased Under Armour Marbella flip flops which are Memory Foam flips. On non-flip flop days, I wore my Under Armour Toxic running shoes, which I've been wearing since I received them as samples this spring (as a part of the #WhatsBeautiful ambassador program.)
Favorite Gym Skirts and Dry-Wicking Tops
This is my biggest and best advice, grab your most favorite skirts from the gym, and you'll be set. Honestly, even if you're going to be there for a week, you can really make do with just 2 or 3 skirts. These skirts are uber-comfortable (underwear is built-in!), are skorts so that we don't have to worry about the skirt flying up, are made for movement and water–be that sweat or splashes. They dry super fast, so they're ideal for log-flumes and river rafts, and you can wash them in the sink, and they'll be dry about 24 hours later if you hang them in the shower. I brought two and felt perfectly dressed every time I wore them. In fact, I even wore one home on the plane.
For shirts, I had a few favorite lightweight t-shirts from both Lilly Pulitzer and Under Armour (I'm a # What'sBeautiful ambassador). My skirts were gray and black, so I could mix and match them with any top. I didn't wash my tops in the sink.
See more of our pictures: Our Superhero family.
Light-weight shorts and t-shirts
And by light-weight, I mean really light-weight. I found a v-neck t-shirt at Old Navy that was perfect and stuck to tank tops that were cute but uber-comfortable. I hardly bought anything new for this trip because I wanted to wear only what I'd been comfortable in all summer.
Shorts were a big thing for me. I picked my most light-weight that also felt loose in all the right places. I had no interest in sweating down there!
Learn more: Packing for a week at Disney.
Maxi Dresses
If you're not a thrill-seeker, a maxi dress may work for you. They're extremely comfortable and move with you, rather than feeling constricting. But, if you like crazy roller coaster rides, I'd steer clear of these. I'm just so afraid of my clothing getting caught or getting in the way. I'd hate to feel like I have to keep my skirt down on rides–especially those where you are riding with nothing below you.
Learn more: Yes, you CAN get a sitter at Disney World
Will you need a nice dress?
At a theme park vacation, you probably won't. In fact, the night we got a sitter and went out to Emeril's Tchoup Chop (so delish!) I stayed in my park clothes. But I'd always pack one dress, just in case there's a special occasion…
Learn more: 7 things I wouldn't leave behind if I were going to Disney World tomorrow.