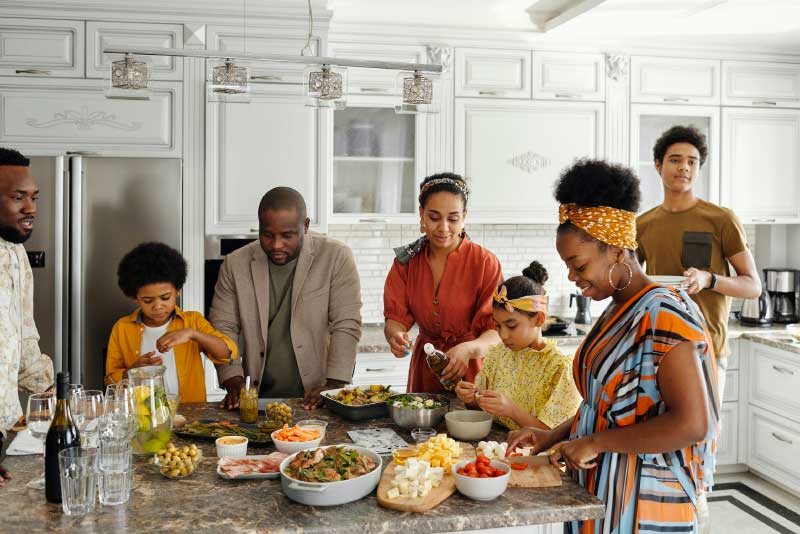 As the year accelerates towards the holiday season, it is time to start thinking about how you will celebrate this year and the types of foods, drinks, and decorations you are using to help you celebrate Thanksgiving or all of the holidays to celebrate this item of the year.
When it comes to whipping up a feast for your family and friends, you want to create a spread that wows everyone and leaves them wanting to come back for more. With this in mind, what should you try your hand at for the perfect holiday dishes?
Pumpkin Pie
Is it the holiday season with the classic pumpkin pie? Pumpkin pie has been a staple menu item in many households for years, and it will continue to be popular thanks to its sweet pudding-type flavor and texture. First appearing in a cookbook in 1796, pumpkin pie is more of a pudding than an actual pie. However, its popularity hasn't waned over the years, and you can't really have a holiday celebration without burning out the pumpkin pie.
Apple Pie
"As American as apple pie," as the saying goes, and so much part of American culture, there was even a film franchise of the same name. But unlike the antic in the film, apple pies are a classic holiday dish, and you will need to roll this out for any gatherings you hold. Whether you buy your apple pie or you try this apple pie recipe here.
Wings
It wouldn't be an American holiday celebration without at least one type of wing, from buffalo wings to glazed wings, sweet sriracha wings, and more. You can really get creative with the flavors for your wings, and these are bound to be hit with pretty much everyone you invite.
Green Bean Casserole
Green bean casserole is such a staple part of American culture that it wouldn't be a holiday celebration if you didn't at least have one serving of this dish. Did you know more than 17 million households have green bean casseroles at holiday get-togethers? The quality of the dish is such that it's been solidified as an American classic not to be missed on any holiday menu.
Artichoke Dip
A classic appetizer. If you make this yourself, it's pretty simple to whip up, and you can guarantee that if you are hosting the spread of a potluck, you will have at least one pot of artichoke dip. This holiday tradition that people enjoy all year round can be a great addition to a party platter.
Macaroni and Cheese
Again, this is another classic, and everyone loves macaroni and cheese. It is a staple dish in daily life, not just a holiday spread. If you plan on adding as many classic dishes as possible, your lineup needs to include this popular dish. There are many different ways to make the perfect mac and cheese; the fun is all in the experimenting.
When it comes to holiday foods to treat your family and friends, there are undoubtedly many options to choose from. The options in this post are some of the most popular choices in households nationwide.