Last weekend was my birthday. Tra la la la la, twirling and sparkles and all that fun. I went shopping. Some of my favorite recent finds:
From Lilly Pulitzer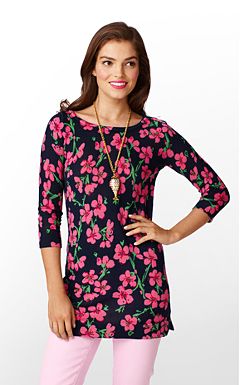 I paired this sweater dress (or tunic) up with jeggings and boots for an event this week, and will totally switch the boots out with sandals for the spring. It's adorable, bright and perfect for the early spring weather.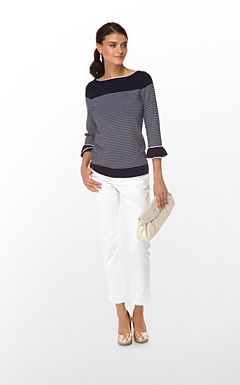 The Saratoga sweater worked well with jeans on Sunday and it will spring into my spring wardrobe with white pants, shorts or a skirt. It's nautical without being over the top and offers a classic look as well. I accessorized with a chunky pearl necklace, but lots of necklaces will work with this one.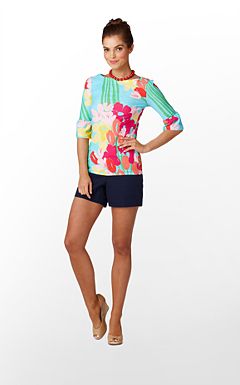 This Belle Top is adorable on, I promise. I like it so much more on me than I liked it on the shelf at the store and even on this model. It will take me all the way through Spring with it's bright colors and will work with all different color shorts, pants and skirts.
From the GAP
Just in time for Spring, GAP is offering a coupon code through this weekend. Use GAP coupon code GAPFRIENDS for 30% off. So. I did. (To be fair, I needed a new pair of 1969 jeans and was waiting for a coupon code.) Anyway.
I also picked up two pairs of colored jeans (in Red Russian and Surf Pipe Blue). I'm excited to match the red jeans up with the Saratoga sweater from Lilly Pulitzer. The blue jeans, which are a lighter weight, will work with so many of  my spring tops.
And every girl needs a new pair of shorts now and then. The Cuffed Drawstring Prussian Blue shorts will be a perfect fit for my playground clothes this summer.
I also skipped over to the sale area where I found this top. Picked it up in black for 19.99. I can easily wear it with all my new pants. And my old pants. And my skirts. It'll fit in my "trendy staple" section.
Shopping GAP? Don't forget to use the GAPFRIENDS code for 30% off! (You're welcome.)
What do you think of this casual watch?
I'm still not done. Spring is totally in the air and I still haven't found a fun, casual watch. I happened upon this cute Stripe Strap Watch at ASOS. This watch will with jeans and shorts and most of my casual looks for spring and summer. What do you think? Too cutesy for a late-thirty-something-year-old? Or great for days at the playground this spring? I'm debating this one… weigh in, please!
From Anthropologie…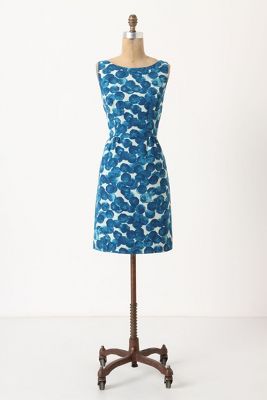 I thought I was done for the weekend after that fun at the GAP yesterday. But. I found this Watercolored Gems Shift, and I'm in lust. I want to wear this dress. I will make an occasion to wear this dress. Fingers are crossed it will fit!
Join the Fashion Friday Link-Up and see learn other fashion and style tips
© 2012, Julie Meyers Pron. All rights reserved.